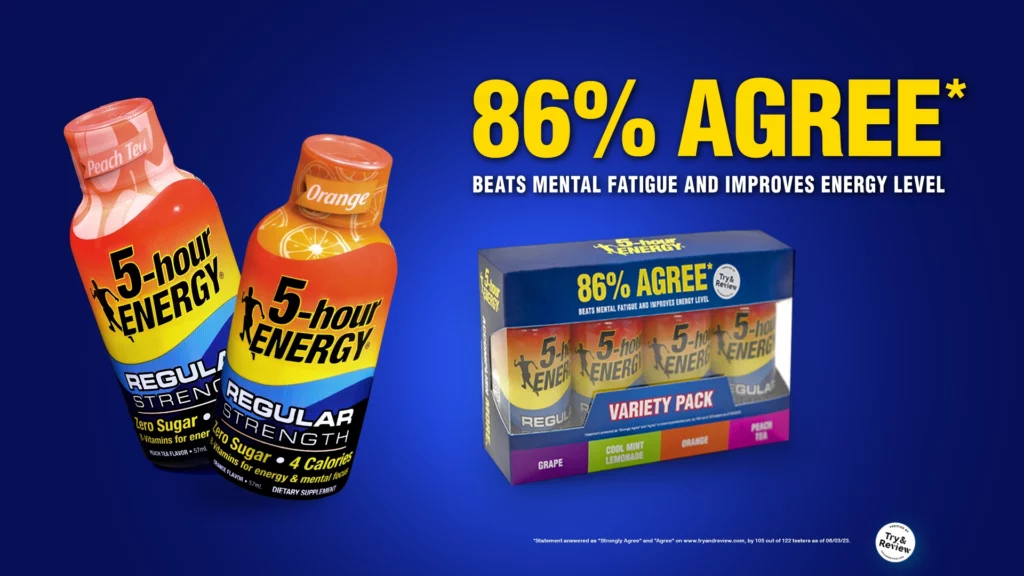 LIMITED TIME VARIETY PACK
LIMITED TIME VARIETY PACK
Have you ever wanted to try all four flavours of 5-hour ENERGY® shots?
Pick up our new variety pack containing Grape, Cool Mint Lemonade, Orange and Peach Tea flavours at 7-Eleven, Cheers and Redmart!
Get yours at a special price for a pack of four shots, find your new favourite flavour and join the 86% who agree our shots beat mental fatigue and improve energy levels.
Click here to see 7-Eleven stores
Click here to see Cheers stores
Click here to shop on Redmart                           
*While stock lasts
LIKE WHAT YOU READ? SHARE IT WITH FRIENDS