No.1*

Energy Shot
in U.S.a.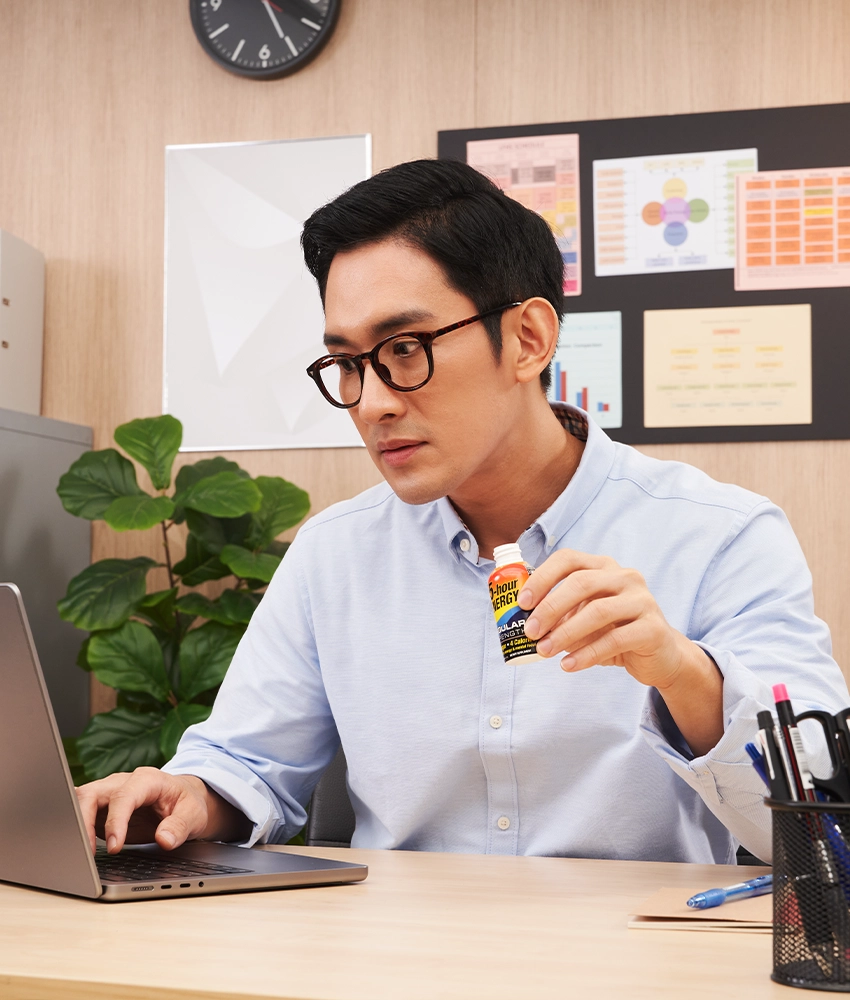 The Top Energy Shot Brand in the USA is Now in Singapore!
With more than 5 billion* bottles of 5-hour ENERGY® shots sold worldwide, we have been the Number 1 Energy Shot Brand in the USA since 2004 – that is more than one million shots consumed a day!
Look out for this energy shot in Singapore today. 5-hour ENERGY® helps to top up hours of energy amidst your busy schedule! Energy drinks in Singapore are popular amongst working Singaporeans who lead busy lifestyles, because the energy boost helps them stay on top of multiple responsibilities.
5-hour ENERGY® is the healthier alternative to energy drinks in Singapore, as 5-hour ENERGY® shots are formulated with zero sugar and just 4 calories. To give your day an energy boost, the low-calorie 5-hour ENERGY® shot contains about the same amount of caffeine as a premium cup of coffee. As a healthier option, 5-hour ENERGY® shots contain natural caffeine derived from tea leaves for that boost.
Source: Nielsen 2021 U.S.AOD Services data
5-hour ENERGY® shots
are a dietary supplement
Formulated with a special blend of essential B-vitamins, amino acids and nutrients – all of which are ingredients that can be found in everyday foods like broccoli, bananas, and avocados! Choose 5-hour ENERGY® today for a healthier energy boost!
With distribution channels in 8 major countries, the 5-hour ENERGY® brand is known by millions worldwide. Today, 5-hour ENERGY® has grown beyond being a dietary supplement to become an empowering energy shot enjoyed by people worldwide! Relish the taste of mental concentration with every bottle of 5-hour ENERGY® today!
Source: Nielsen 2021 U.S.AOD Services data